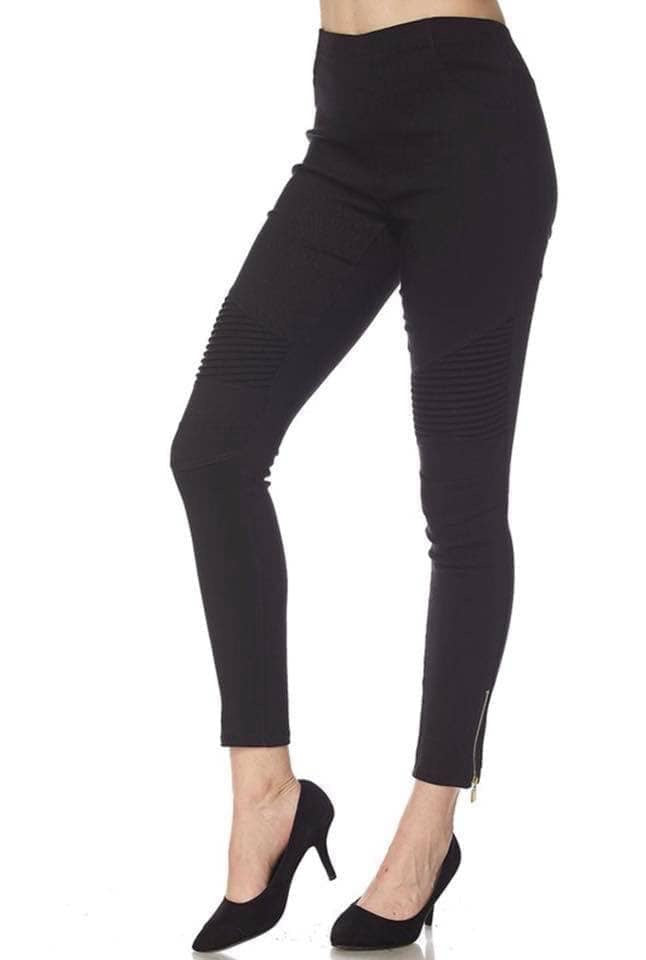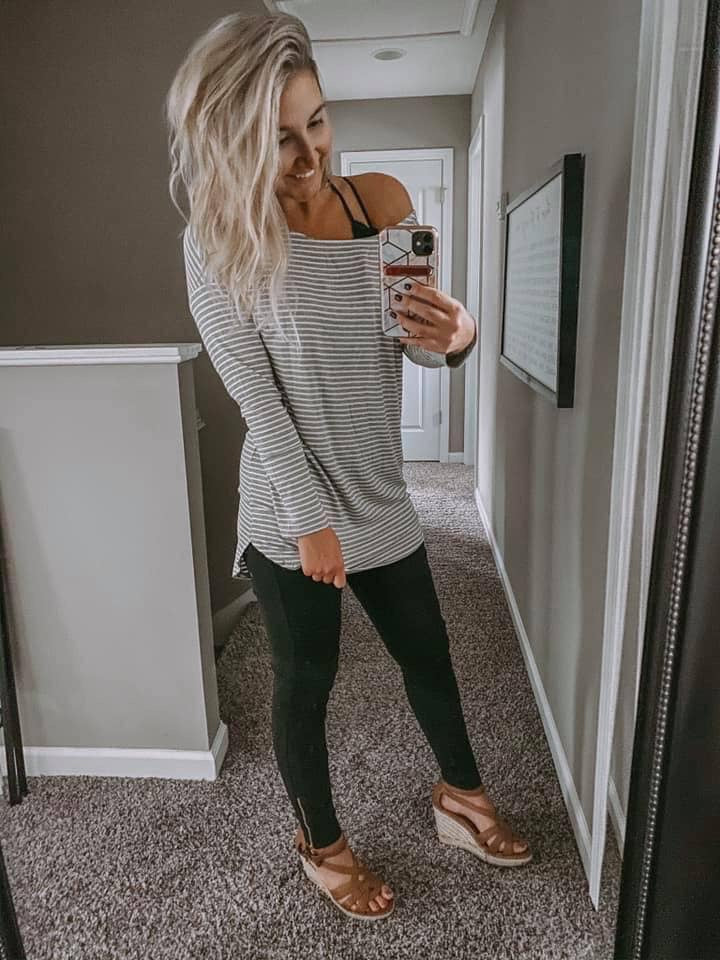 Moto Jegging
These are a sellout every time we bring these in stock, they are THAT good!!

They have the most flattering lines on the booty to give you a little instant lift! Length is good! I'm 5'3" and cuffed them a bit!

Sizing: S/M (fits sizes 0-7/9), L/XL (fits sizes 9-13). If you have any questions about sizing - let me know!

Available in Black, White, and Olive - all have side zipper!

**LIMITED STOCK! Get them while you can!
S/M and L/XL

ONLY $28 each!